Together We Can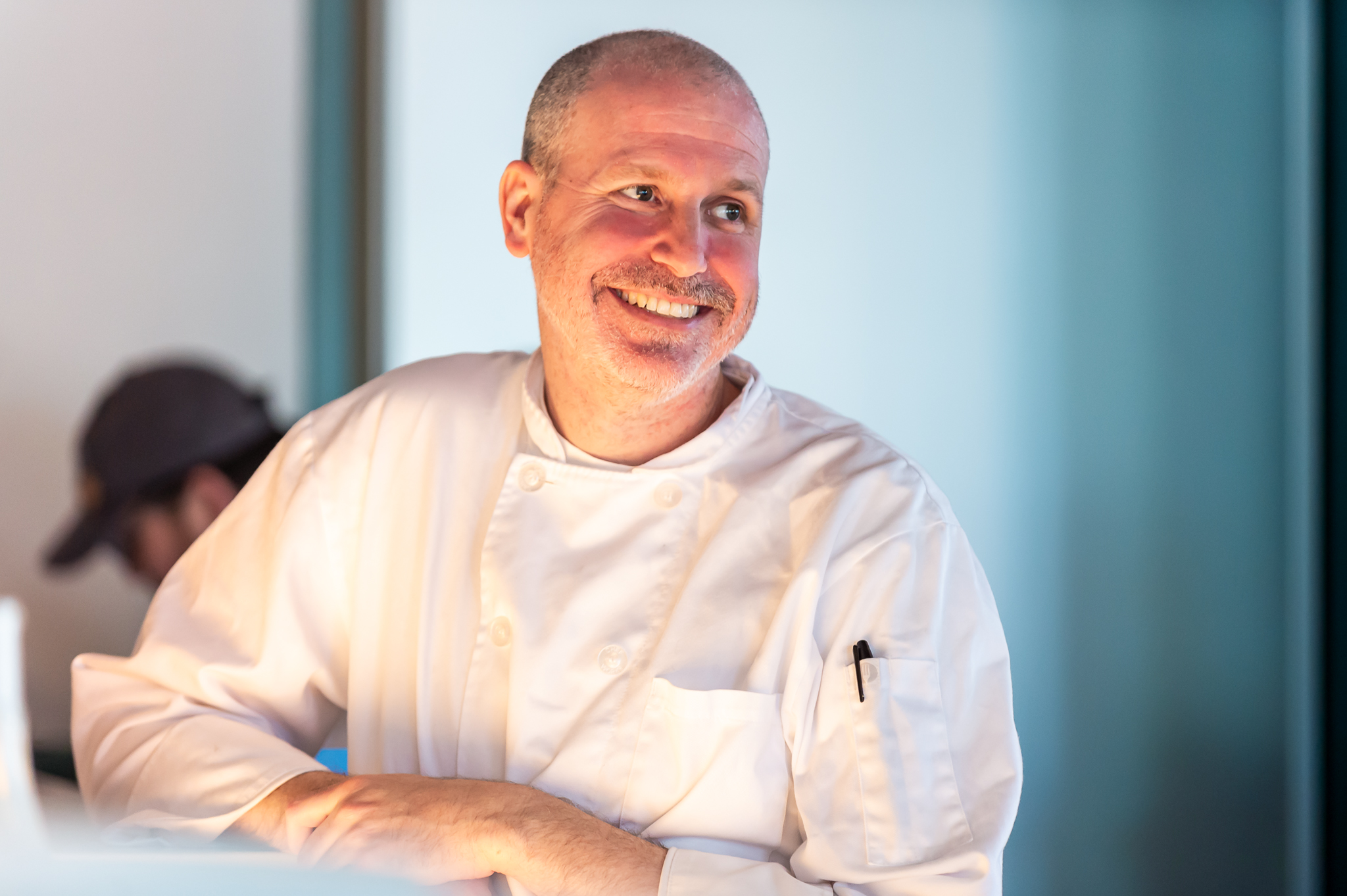 Closed Caption Transcript:
Hello,
my name is Jeff Williams and I am

the founder and executive
director of Taste Project.

We run a nonprofit eatery called
Taste Community Restaurant.

There are no prices on our menu at all

and anyone can come into the restaurant
regardless of their ability to pay

and have a meal.

If you've never been to the restaurant.

This is what you see when you enter.

We aim to do three things at taste. 

First, we provide people 
with the ability to have

a restaurant quality meal
regardless of their means.

Second, to provide an atmosphere where

people who feel welcome
and are free of judgment.

Third, and most important,

we aim to build a community of people
founded on the belief that people have

value and that no one deserves
to be without a meal.

Taste Project's community combats
food insecurity in Fort Worth.

Food insecurity is defined as the lack

of consistent access to enough food
for an active or healthy life.

This can be due to many reasons.

It can be geographic.

It can be because of mental illness.

But economic factors are the number one
reason why people are food insecure.

Food insecurity does not 
necessarily equal hunger,

but hunger is a physical
symptom of food insecurity.

It is just one of the physical symptoms.

A common myths surrounding food insecurity

and hunger in the United States is
that food insecurity is a problem mainly

experienced by people who are homeless
or people who are in a severe poverty.

This is simply not the case.

In the United States,

over thirty seven million
people are food insecure.

In Tarrant County alone,

there are over 280,000 people 
who are food insecure.

Over 106,000 of which  do not qualify 
for any government assistance programs

and are solely reliant on the charitable 
response through food pantries,

soup kitchens and places
like Taste Community Restaurant.

Of the food insecure,

90 percent live in households
with at least one working adult.

Less than 10 percent of those 
who are food insecure

are homeless or are in severe poverty.

You might be asking yourself just
who then might be food insecure.

The truth is, you would not be able
to tell only by looking at a person.

They are your neighbors.

They are your family and friends.

They are single moms.

They are elderly on fixed income.

And they are people 
who have just lost jobs.

People who for one reason or another

have found themselves not knowing where
their next meal is coming from.

I have been food insecure.

Growing up as a kid,

My family worked very hard
to put food on the table.

My dad was a warehouse man for a
supermarket and he was a union employee.

Being a union employee,
he found himself on strike

and that meant he was going to be 
out of work for a period.

During this time,
my parents struggled

to put food on the table for us

and would sometimes themselves skip meals

so that my sister and I would be able to eat.

One of our go to meals 
was something called ditalini soup,

which was just a can
of tomato sauce poured into a pot.

Then, using that same can fill it three
times with water, adding that to the pot.

And you add a couple of 
ounces of ditalini noodles,

which is a short little macaroni,

and then some sliced green onions

and you would have dinner for 
four for under a dollar.

It was tasty, but it was not something
that could sustain you for a long time.

It would not be enough food to keep anyone
living a healthy and active lifestyle.

As I have mentioned earlier,

Taste Project's approach to this 
problem is one of community.

Not a community based on 
geographic location,

although that is
certainly a part of it.

What I am referring to is a group
of people united by a common identity,

a shared interest. A group of people
serving around a common purpose.

St. Augustine said,

"Since you cannot do good to all,

you are to pay attention to those who,
by accident or by time or place or

circumstances, are brought
in closer connection with you."

There is very little
that we can do on our own.

I, for example, am just one person.

I do not have superpowers.

I cannot fly.

I cannot run fast.

I cannot shoot webs from my fingers.

I am a chef.

I cook food.

I would like to say that I do it well,
but in the scheme of things,

it is just how I share a little bit
about myself with other people.

It takes a lot more people and a lot more
resources than that to run a restaurant,

to feed people, and to reach people
in a meaningful way.

At Taste, there are also greeters, 
hosts, servers, baristas.

In the kitchen, there are 
onions to be chopped, 

garlic to be minced

and chicken to be braised.

It would be a full time
job for many people.

I'm just a single piece of that puzzle,

and without a community of people,
I would be nowhere

and Taste would not be able to serve
a single meal from the restaurant.

But a group of people are only
part of what makes a community.

There still must be that single thing

which unites that group
to a common goal. 

At Taste, we are obviously feeding people

and we are helping people
and we are passionate about that.

But what unites us at Taste is the idea
that all people have value to society.

We rally around the idea of charity.

Not in the modern sense of voluntarily giving

or performing different humanitarian tasks,

but more in the original 
sense of the word Caritas,


which is the Christian value 
of loving all humanity.

It is the general principle that all

people should be loved and all
people are loved by God.

And through that, all people
intrinsically have value within society.

Paul tells us, "And now abide by faith,
hope, love, these three;

but the greatest of these is love."

This idea sets the foundation for which
Taste Project builds its community.

Taste Project is not about feeding as many

people as we possibly can for as
little money as we possibly can.

We aim to provide a place 
where people can come

feel dignified, feel worthy 
and feel valued.

Regardless of your situation in life,

you get the same service, you eat the same
food, you get the same treatment.

That is really what it's all about.

Currently, our community, who we call
Taste Buds, are thousands strong.

And since we've opened 
on December 5th, 2017

we have served over 75,000 meals.

That's 75,000 restaurant quality meals

served to people, regardless
of being able to pay for the meal or not.

75,000 meals without
qualifying a person as being in need or

a person having to identify
themselves as being in need.

You might be asking yourself,
what do I do next?

What can I do to help?

Well, if you're a person who loves food,

is passionate about seeing people fed
and believe that people have value,

then I welcome you to join our community
of Taste Buds at Taste Project.

But if you're not,

maybe food is not your thing and you are
still looking for a way to reach people.

Look for a creative way to build
a community around a common purpose.

Get started by finding a group of people

to help you live out what you want to do,
because it is only as a community only

together we can make a real
lasting change in this world.

Thank you, everybody,
and I hope to see you soon at Taste.