Making Sustainability Sexy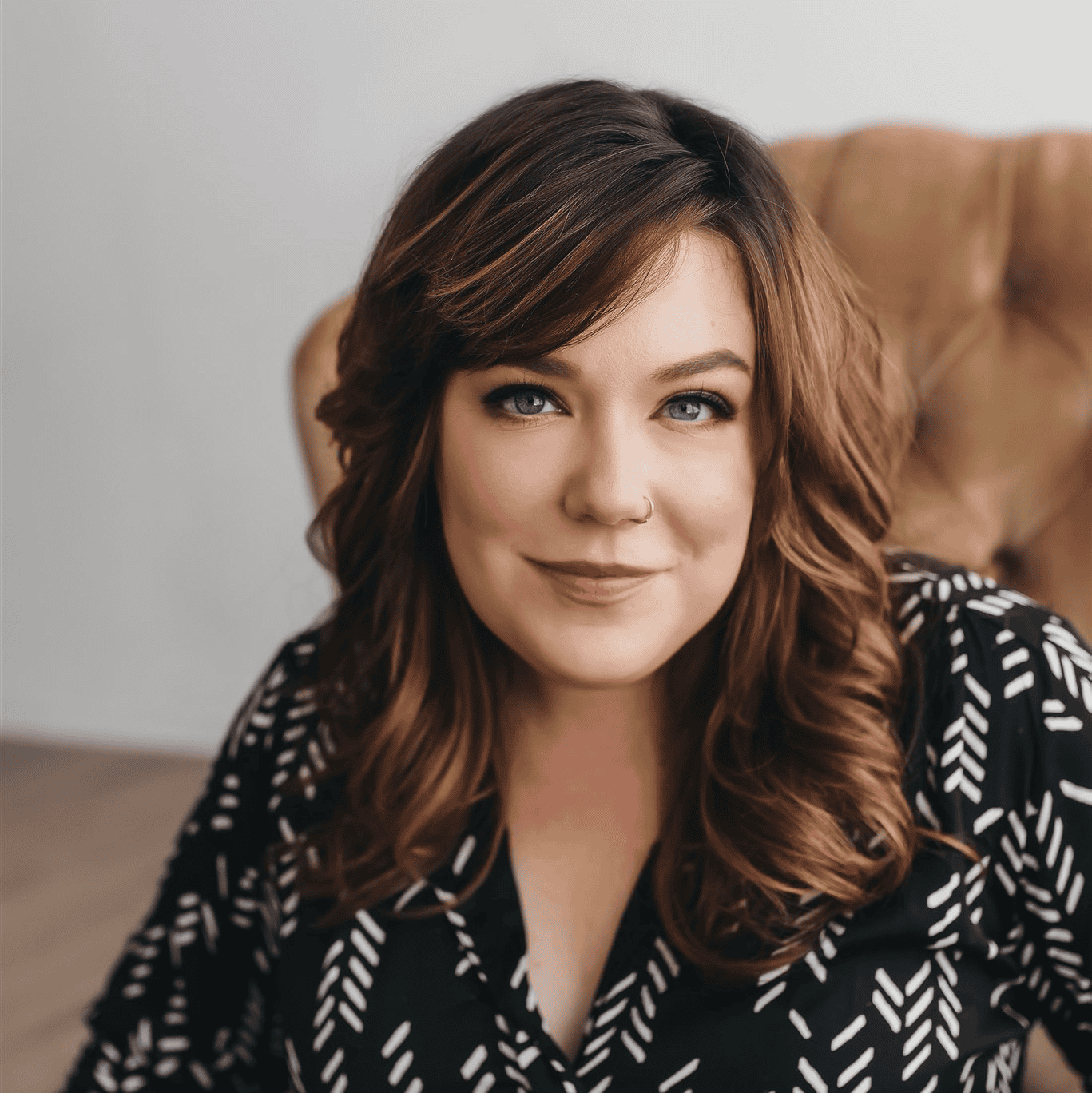 Closed Caption Transcript:
Hey, so my name is Marissa Heyl and I am
the founder of Symbology and Etico here

in Fort Worth, and my topic is
How to Make Sustainability Sexy.

So I'm going to start off
with kind of a dark scene.

It was 2005.

I was sitting in the Office
of Human Rights Watch in D.C. as a college

intern and documenting the pretty horrific
details of the genocide in Sudan.

And I knew I just wasn't cut out for it.

But what I did know was that I was super

passionate about social justice,
women's empowerment and fair labor laws.

And so these issues, though,
can really kind of seem small

or niche with a small following.

And I was really interested in how to take
these issues and make them more popular.

What were the mechanics to grow a social

justice movement to the point
where they really made an impact?

The key to making an impact and systemic

change is to democratize it,
to really make people care,

not just because it's the right thing
to do, because it's just freaking cool.

So it's not about someone else thousands

of miles away, but about something
relatable and personal to us.

It's that notion of "stickiness"
that Malcolm Gladwell talks about

in the tipping point,
or it's kind of the M.O. of TED.

These are ideas worth spreading.

So I turn to fashion.

No matter how fabulous or frumpy our
style is, we all participate in fashion.

It's truly one of the most
democratizing platforms in the world.

Of course, as many of us know,
fast fashion is exploitive and pollutive.

I had always wanted to be a fashion
designer since I was a little girl,

but I didn't pursue it in my studies
because of those same reasons and well,

because it's superficial
and kind of snobby.

And that's not me.

You know, I'm kind of more of a hippie
nerdy type with a fashion obsession.

I thought back to my high school days when

I visited Ten Thousand Villages and I saw
this amazing poster of a woman who was

able to pay for her kids' education
through the sales of a pashmina scarf.

And I tell you, the world just opened up.

I mean, what an incredible way

to make our own fashion habits
and that of our greater consumer culture,

one that actually empowers others
and puts people and planet first.

It became the premise of my anthropology
thesis and the game-changer in my life.

In 2006, as a junior at UNC,
I received a grant to research how

craftswomen in India are
empowered through fair trade.

I sat with scores of craftsmen in villages

and in slums, and I watched
them create beautiful crafts.

Some were barely educated,

taken out of school at an early
age to help with chores at home.

Some were child sex workers,
others disabled,

and some had never been outside of their
homes without being accompanied by a man.

This is the first time they were able
to earn an income,

connect with other women and no
longer be at the mercy of men.

My aha moments came to me when I was
in a village and I watched a young woman, Gita,

 block printing a tablecloth,
and I envisioned it as a beautiful dress.

And it was amazing because I could see
this way of combining my interest

in women's empowerment
with that of fashion design.

I later received a grant to work
at Ten Thousand Villages Corporate,

and I went to Cambodia and the Philippines
and I kept seeing the same opportunities

to take a traditional textile
and make it fashion-forward.

So I really felt like I was onto something.

So fast forward to 2012 when I decided

to take the plunge and create
a fashion label with meaning.

I launched Symbology, which is out
to make fair trade sexy and I merge

Artisan made textiles with fashion-forward
designs to create unique products for

customers.
Every piece tells a story of culture

and empowerment, not just for the makers,
but for my own customers.

Behind every item we wear,

there's a story, you know,
that expression, you are what you eat.

Well, I firmly believe
that you are what you wear.

Think about how that fabulous dress
that fits like a glove or that perfectly

tailored suit that you wore
to an interview made you feel it's called

inclothed cognition, not just how we think
with our brains, but with our bodies.

And for any of you who love Queer Eye just

as much as me, we all know that a good
outfit is way more than just clothes.

It's about embodying confidence.

It's a veritable superhero
costume for every day.

I take a lot into consideration
into my designs, creating pieces that will

flatter everybody type
sizes two to twenty two.

I feel so privileged to be able to design

dresses that make a woman,
no matter what her size,

sexual orientation or skin tone, feel
confident and beautiful in her own skin.

That is also made sustainably.

Is the cherry on top.

Time and time again,
my customers tell me that they get stopped

by strangers to be complimented on their
Symbology, dress at a party,

getting coffee and oftentimes
in a public bathroom.

So a dress is a walking advertisement.

It is a point to engage with others
about the impact of sustainable fashion.

And here's the most important thing

everybody can get behind a cute dress
no matter what your politics are.

So next, if you're wanting to make

an issue sexy, you've got to apply
business principles to your gig.

Innovation and adaptation
to the market are crucial.

*music playing*

In a recent interview with Vogue,
Alexander McQueen designer Sarah Burton

said that "it is our responsibility
to protect the things that we love

from the past,
but is also our job to innovate."

I believe that innovation is key to making

fair trade, fashion, not just
the exception, but the norm.

Through design,

we breathe life into a dying arts
like block printing, hand embroidery.

I constantly analyze trends,

market forecasts and customer feedback
in order to inform my designs.

So the end result is fashion
forward and flattering.

I'm constantly revising my fits colors
and silhouettes based on market data.

I listen to my customers every chance I

get modifying and adding
to my collection to address their needs.

The design also needs to be unique
to really make a statement.

There are so many brands out there trying

to copy each other or reproduce something
that has been successful before.

I was advised early on to water down

my designs that they were too specific
or not sellable to a wider market.

But it was those bold prints and unique
cuts that really differentiated my brand

in the market and gave me
a competitive advantage.

My last insight is that the world is not
a pie, as delicious as that might be.

There is plenty of goodness
to go around for all of us.

There's a Cuban proverb that says

that "when the sun rises,
it rises for everyone.

We all benefit when others succeed."

I see it when collaborating
with other women all the time.

We genuinely help each other,

sharing resources and encouraging
each other to thrive.

I'm part of an amazing women in business

group in Fort Worth called SheDares,
and I cannot tell you how many cheers

and hugs and awesome partnerships
have blossomed from that group.

Last year I opened a sustainable women

owned collective
on Magnolia Avenue called Etico.

It's a collaborative business model

that centers on the shared success
for local women makers and founders.

I had dreamed for years of opening my own
store and reached out to other amazing

makers I met at pop ups here
who also had the same shared dream.

It's a risky and expensive venture to open
a store alone, but the secret sauce is

that when we do it together,
we take on that shared risk and reward.

Plus our customers get to shop
a wider range of items.

So it's a total win-win.

Etico provides an interactive shopping

experience that connects women
creators with customers.

iPads at the shop showcase the creative

process behind each of the pieces while we
host special events in the store centered

on living sustainably and on issues like
mental health. And just like Symbology,

Etico is about way more
than just fashion and gifts.

It's a platform to foster
community and educate customers.

There are now 16 brands at Etico
with half-owned by women of color.

That is not by chance,
but a conscious effort to have more

representation in an otherwise
very white woman space.

It is essential that I recognize
my privilege and extend the table

to invite more women to the party because
it's just a better party that way anyway.

This summer,
in the midst of feeling disconnected

by COVID, I wanted to plan a shoot
that really celebrated diversity

and brought a sense
of connection to our community.

We featured trans curvy and non-binary
models and all skin tones

rocking whimsical dresses
with a punk meets cowboy flair.

Models talked about the importance
of being represented as a minority

in fashion. That being black,
curvy or trans is really beautiful.

Inclusivity in the fashion industry
is extremely important to me.

Being a trans woman growing up,
I didn't really see anyone like me,

so I didn't feel like this
was something I could do.

But as I'm getting older,

I feel like it's becoming more
common and it's more accepted.

Growing up as a trans woman.

There was not obvious representations

of myself or other people
that I looked up to.

And I feel like we see it
a lot on television and TV.

And I think they found a way
to capitalize on our community.

But I feel like there's not a lot
of designers or individuals in fashion

that actually feature trans
people or anybody in the LGBTQIA.

So that end of the spectrum
gets ignored a lot.

And that's why I love Symbology.

I've worked with them for four years now

and I've always felt
included as a trans woman.

And I think the strongest thing is she

does see women's empowerment,
including trans women.

Inclusivity

is very important in the fashion industry
to me because it provides so many

diversities, so many backgrounds,
and you're able to connect with so many

people in so many different ways,
just being in a room full of

Different cultures, different backgrounds,
and you're talking and really embracing

and seeing what everything
is about and learning.

It means a lot in the fashion industry

because it's not only
creativity, it's art.

*music playing*

*music playing*

*music playing*

*music playing*

*music playing*

*music playing*

*music playing*

*music playing*

*music playing*

*music playing*

In summation, in order to make a niche issue more
mainstream, you need to, one,

make it relatable and personal,
tell the story to connect with customers.

 Two, innovate and adapt, use business
principles to maximize your outreach.

And three, be inclusive and collaborative.

It's a more fun party that way anyway.

I've done this with fashion,
but you can easily apply the same

principles to other platforms.
Find whatever it is that you're passionate

about and use it for good,
good for the world and good for you.

Just make sure it's sexy.